Working to improve understanding and prediction of how small and medium sized watersheds will behave in a changing climate

Most West Kootenay communities depend on small streams for domestic and agricultural water supply.  Many of these streams also provide important aquatic and riparian habitat.  The ability of these small streams to continue to supply water for human use and to support biodiversity will be increasingly impacted by climate change.  Despite the region's dependence on small streams, current hydrometric and climate monitoring/modeling focuses on watersheds much larger than those supporting most West Kootenay communities.
The North Kootenay Lake Water Monitoring Project (NKLWMP) is working to improve understanding and prediction of how these small- and medium-sized watersheds are going to behave in a changing climate, especially in conditions of extreme high and low precipitation.  The NKLWMP began as an initiative of the Kaslo and District Community Forest Society and Columbia Basin Trust's (CBT's) Communities Adapting to Climate Change Initiative (CACCI) in 2007.  In 2016 the Project began its transition to the NKLWMP under the sponsorship of the Kootenay Centre for Forestry Alternatives Society. It presently operates as a project of the Society.

The NKLWMP has established seven hydrometric stations, two high-elevation snow course sites, two high-elevation climate stations and one low-elevation climate station on the north end of Kootenay Lake.  Find out more about NKLWMP sites
here.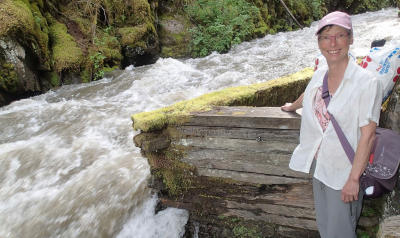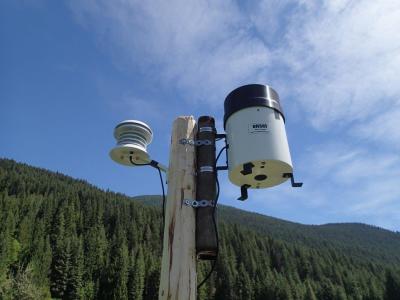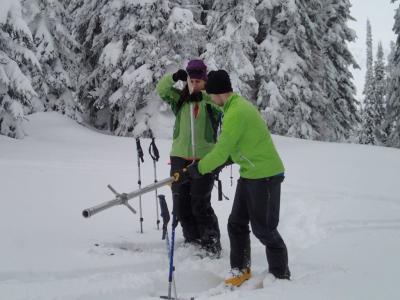 Volunteer taking flow measurements

Photo Credit: Martin Carver
Volunteers taking snow course measurements


The quality-controlled data collected and analysed by the project will provide decision makers with much needed information to guide critical conservation efforts, land use planning, development decisions, protection of water supplies, and forest management.  The data can be used to improve prediction of flood frequencies, mass wasting events, and low water supply, as well as to reduce the risk posed by catastrophic events in a changing climate.  The project is working to build partnerships with data-users and community groups over the upcoming years.


Interested in learning more about the project or using our data? 

Contact Us:
​nklwmp@gmail.com
Many thanks to our generous supporters!